IT&L Legal Consultants attended the INTERNATIONAL GROUP CORRESPONDENTS CONFERENCE in London.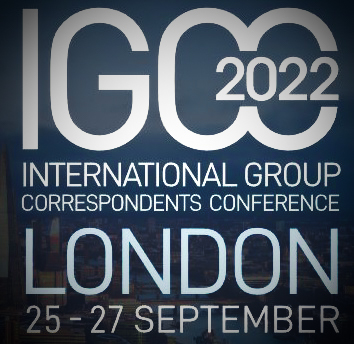 INTERNATIONAL GROUP CORRESPONDENTS CONFERENCE – LONDON, SEPTEMBER, 2022
After a long wait caused by the COVID-19 pandemic, the INTERNATIONAL GROUP CORRESPONDENTS CONFERENCE, organized by the INTERNATIONAL GROUP OF P&I CLUBS, finally took place in London, from September 25th to September 27th, 2022. Our founding partner, María Belén Espiñeira, had the honour of attending on behalf of IT&L Legal Consultants, as listed legal correspondent.
Just as every meeting, it was an enriching experience, in which correspondents from across the world had the opportunity to meet colleagues and representatives of different Clubs. For three days, they have shared business and social activities, in an atmosphere of great fellowship.
The Conference schedule was divided into seven sessions, which included the following issues, among others:
1. Developments in the International Group
2. The International Group and Sustainability
3. The Work of the International Maritime Organization
4. The role of the Funds in the Handling of Oil Pollution Incidents
5. Current Issues in the International Chamber of Shipping
6. London Arbitration and High Court Proceedings – A Comparison for Correspondents
7. People Risks – Safety at Sea: a Unified Approach
8. Mental Health
9. Sailors' Society's Wellness at Sea
10. The ITF's work in respect of Seafarers
11. Working to prevent seafarer deaths and injuries
12. The P&I Qualification Programme
13. Corruption and Bribery
14. Healthier marine environments
15. Large Casualties and Wreck Removal
16. Spill response issues
17. Saving for a rainy day – Investing in stakeholder relationships for better preparedness and incident management
18. Communicating Effectively and Protecting Your Reputation in a Crisis
19. Decarbonisation – Updates on New Fuels
20. Safety and Operational risks of future fuels
21. The Outlook for the Global Shipping Busines
22. Enhancing Safety in Decarbonisation and Other Fields
23. Technological Advances: Some Impacts on Claims Handling
All the sessions were held by outstanding professionals, members, and representatives of each area, with an excellent level of information, updating, and knowledge.
The result was an experience of great significance, which allows IT&L Legal Consultants to be at the forefront of the latest regulations, legislation, and practices in the areas of Insurance, Maritime and Transport Law, in view of providing its clients with better, tailor-made and more efficient services.
---