IT&L Legal Consultants contributes to "The Legal 500 Country Comparative Shipping Guides 2022" - Argentine Chapter.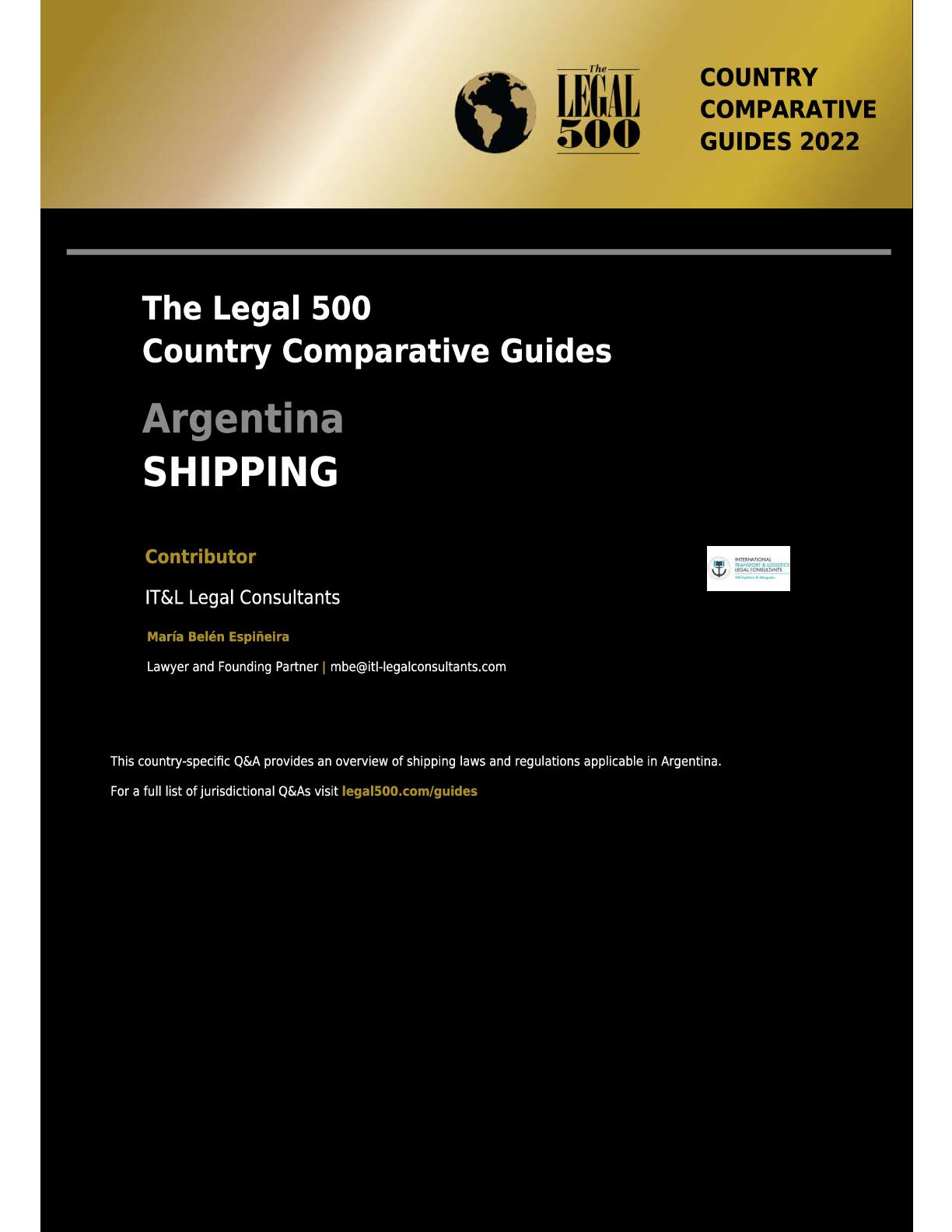 We are pleased to announce that IT&L continues to be the exclusive contributor of the Argentine Chapter in The Legal 500 Country Comparative Guides on Shipping.
This new chapter is now live and provides an overview of Shipping laws and regulations applicable in Argentina.
It further provides an expert insight and addresses the most relevant legal issues related to the shipping sector.
Throughout our contribution, we address several topics within these areas:
• System of port state control.
• International conventions covering wreck removal or pollution.
• Limits on Sulphur content of fuel oil used in territorial waters (MARPOL).
• Applicable international conventions covering collision and salvage.
• Limitation of liability for maritime claims collision and salvage.
• Cargo claims.
• Maritime liens and ship arrest.
• Judicial sale of ships.
• Bill of Lading – Governing Law, Jurisdiction and Arbitration Clauses.
• Recognition and enforcement of foreign arbitral awards.
• Statute of limitation.
• Implications of the Coronavirus Pandemic.
We hope you enjoy reading it and welcome you to visit the complete guide by clicking here.
---