Port Authority grants Toll Rate Discount for International Tourism Cruise Ships sailing through Paraná-Río de la Plata Waterway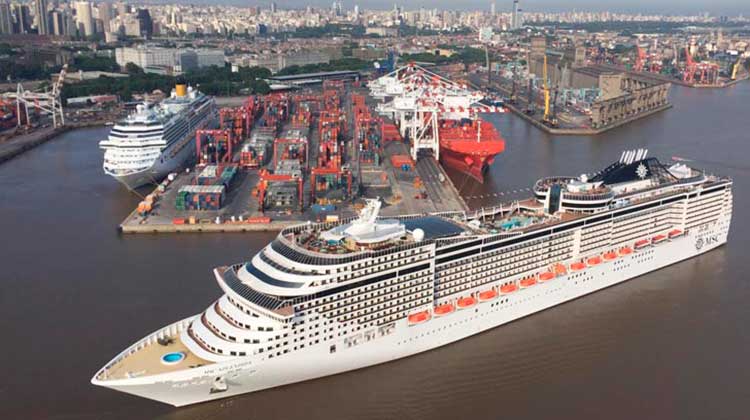 On October 2nd, 2021, the Argentine General Administration of Ports (Administración General de Puertos Sociedad del Estado), a State agency under the Ministry of Transport, in charge of the operation and administration of port areas, issued the RESOL-2021-153-APN-AGP # MTR, granting a 95.5% discount on toll rates that international tourism cruise ships must pay when sailing through the Paraná-Río de la Plata waterway, effective from October 2021 to May 2022, inclusive.
Additionally, an investigation has been ordered  in view of determining, within a 30-day term, whether the implementation of the "FARE TABLE" set forth in Annex No. 8 of the Concession Contract, signed between the Argentine Ministry of Transport and the General Administration of Ports, generates distorting effects on the amounts to be paid by those vessels of greater magnitude and, if necessary, outlining the appropriate measures to mitigate them.
The above-referred Resolution was issued by virtue of a request submitted by the Argentine Navigation Center, a non-profit civil association that links most maritime agencies representing cargo and passenger vessels operating in Argentine ports. This request highlighted the need to alleviate the negative economic consequences arising from the COVID-19 pandemic for the shipping industry and it also ratified the claim regarding the fare scheme which relies on the Gross Register Tonnage (GRT) as a unit of measurement for the Trunk Waterway and allegedly produces distortions that most notoriously affect cruise ships, gas carriers and vehicle carriers (Ro Ro).
The Resolution under consideration has been in force since October 06, 2021, when it was published on the Official Gazette No. 74442/21.
We emphasize that this report intends to provide information to the reader and does not attempt to provide legal advice. If you consider it necessary, we are at your disposal to assist you on the different issues mentioned in this report, and others of different nature, providing preventive legal advice and helping you minimize any legal contingencies to which you may be exposed.
---