ARGENTINA FORMALLY ACCEDES TO MARPOL ANNEX VI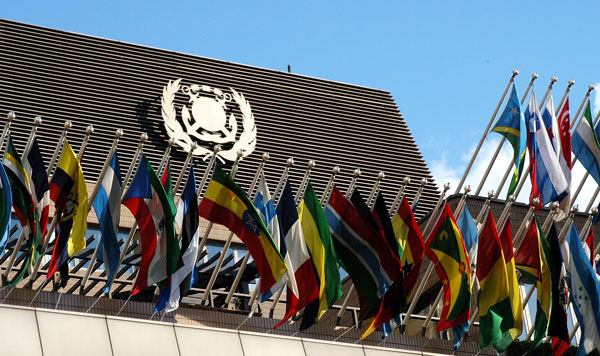 On June 8th this year, the Ambassador Extraordinary and Plenipotentiary of the Argentine Republic to the IMO deposited with said organization an instrument of accession to the Protocol of 1997, by virtue of which the country became the twentieth State to adopt the Annex VI of Marpol. Consequently, this regulation applies now to 96.65 % of the world's merchant shipping tonnage.
This decision is preceded by the enforcement of Law No. 27,584, which approved the Protocol of 1997 to amend the International Convention for the Prevention of Pollution from Ships (1973), as modified by the Protocol of 1978, adopted by Conference of the Parties to the London Convention, United Kingdom.
Annex VI sets limits on sulphur oxides (SOx) and nitrous oxides (NOx) emissions from ship exhausts, and prohibits deliberate emissions of ozone depleting substances. Regulations are even more restrictive in terms of emissions of particulate matter and SOx and NOx in emission control areas (ECAs).
Moreover, in its Chapter 4 —adopted in 2011—, Annex VI introduces mandatory technical and operational requirements on energy efficiency aimed at mitigating greenhouse gases emissions from ships.
On 1 January 2020, a new limit on the sulphur content in the fuel oil used on board ships came into force by the implementation of Annex VI regulation 14.1.3. Known as "IMO 2020", this rule which reduces the maximum sulphur content in fuel oil to 0.50% mass by mass, led to an increasing use of exhaust gas cleaning systems, or scrubbers, in order to avoid exceeding such limit.
After completing a period three months from the accession date, the Argentine Republic will be able to enforce the port State control regime, and by virtue of this, the relevant authorities will be entitled to inspect the vessels arriving at the country's ports, regardless of their flags, in view of ensuring the compliance with the environmental protection provisions stipulated by Annex VI and demanding the fulfilment of the operational requirements set forth by the convention to national-flag vessels.
It is worth noting that, at the moment, the international rule has not been regulated to the effects of implementation; therefore, it is not possible to determine the practical implications of this accession.
We will keep you informed on the news related to this matter.
This article is meant to provide the reader with basic information and it is not supposed to offer legal advice. In case you find it necessary, we are at your disposal to regularly inform you and/or your company on the latest progress on the matter, and our team could also provide assistance on aspects of management and operation of vessels, compliance of legal provisions on ports, waterways, availability of reception facilities, and other local regulatory frameworks which may affect the operation of your fleet.
---